THERMO+
                The hottest denim ever!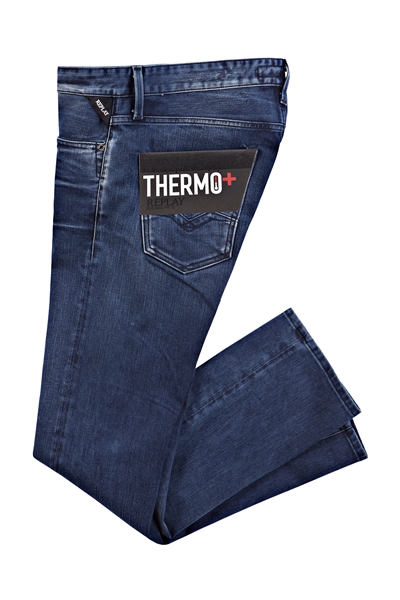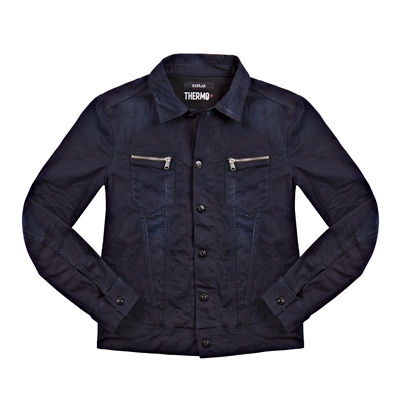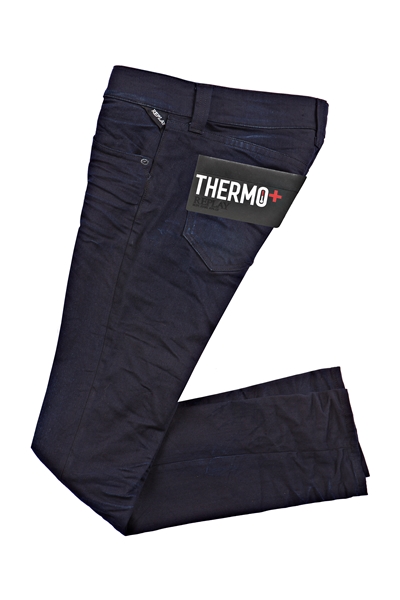 There's an old Norwegian proverb saying "there is no bad weather, just bad clothing".
Replay totally agrees and decided to help you keep warm and overcome the FW 2016/17 cold season thanks to an innovative denim fabric called THERMO+.
THERMO+ works with your body to promptly benefit legs thanks to a feeling of warmth up to 20% higher than provided by standard denim. This is due to a 20% higher degree of thermal isolation. Moreover, the elasticity of the weft fibre makes THERMO+ ultra comfortable.
How does it work exactly? At low temperatures the special mix of fibres helps specifically to preserve your natural body temperature, so keeping it even at all times.
As to fabric composition, THERMO+ denim is woven from cotton, Thermocool™ Active Fiber and elastane.
The Replay THERMO+ range consists of 3 women's jeans styles – a relaxed fit, a boyfit and a straight fit – and a wider variety of men's jeans styles – slim, regular slim, slim low crotch, plus tapered and comfort fits – all available in 3 different washes: a dark wash tone, a medium wash and a medium/dark tone with a light marble wash, complete with chunky whiskers and creases, faux-vintage brushing, micro abrasions on pocket openings and hems.
Also, there's a dark blue wash tone jacket for men.
Replay THERMO+ will hit stores in June. In addition to selling retail at stand-alone Replay stores, corners and in-store shops worldwide, the jeans will be available on the wholesale circuit and at the www.replayjeans.com online shop.