New Replay capsule collection signed by Neymar JR
at an event – overproduction, in Düsseldorf!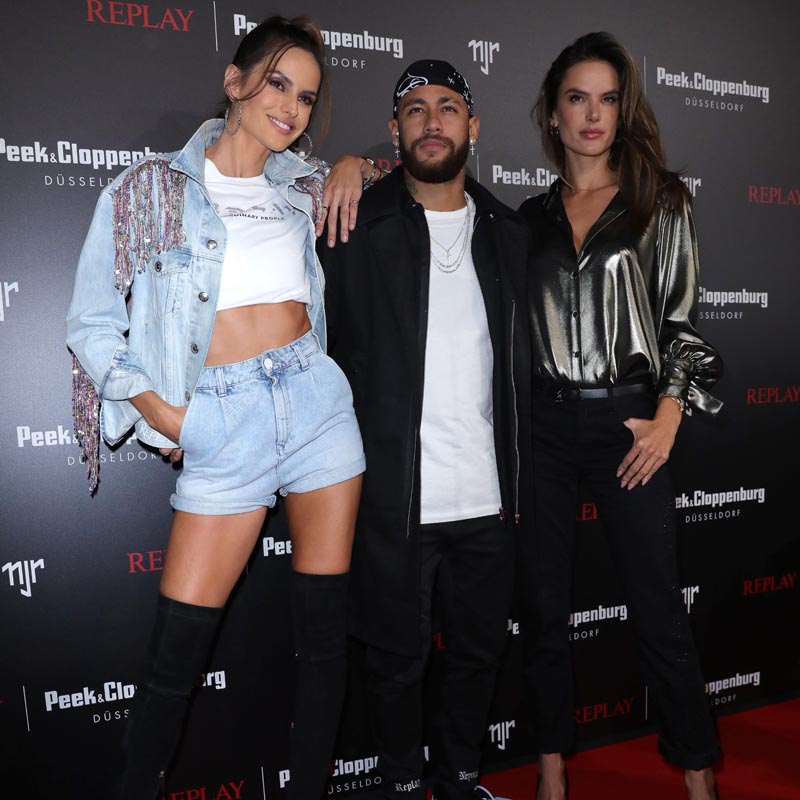 On 13 February, in the evocative setting of Areal Bohler former steelworks, an industrial site dating back to the early 1900s, now renovated in accordance with the original style and architectural elements: the ideal stage for exalting the mood and peculiarities of the collection.
The exclusive guests partied to the multicultural notes of the resident DJ Paquita Gordon, Milan-born but with an international vocation: in addition to Neymar JR, the Brazilian champion brand ambassador and now established celebrity thanks to his huge social following, there were top buyers, press, models and celebrities of international fame, true Replay Friends, including Oscar-winning actor Adrien Brody, Victoria's Secret angels Alessandra Ambrosio, Joan Smalls, Izabel Goulart, F1 champion Lance Stroll, the fashion influencer Chiara Biasi and a host of German celebrities such as Caro Daur, Janin Ullmann and Ann-Kathrin Götze.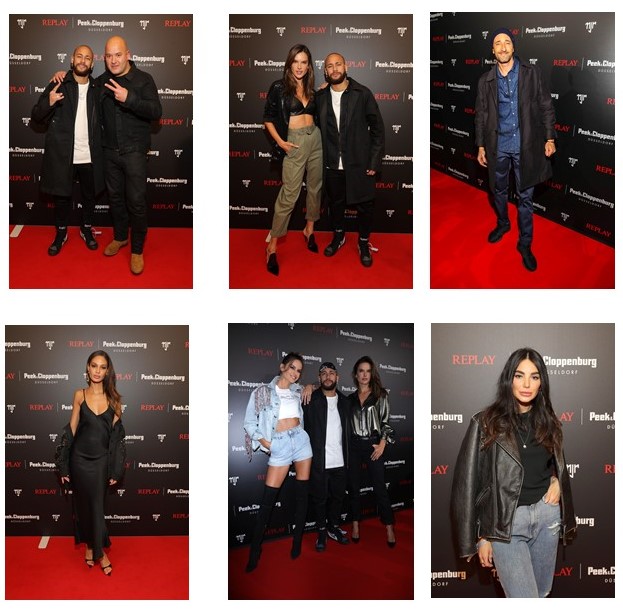 1.Neymar Jr_Matteo Sinigaglia 2. Alessandra Ambrosio_Neymar Jr 3. Adrien Brody
4.Joan Smalls  5. Chiara Biasi  6. Izabel Goulart_NeymarJr_Alessandra Ambrosio
The exclusive party featured moments of the very best in entertainment: acrobatic numbers and light shows, enhanced by the extraordinary industrial skeleton of the location.
The special guests for the evening were the Flying Steps, the Berlin urban dance company that has graced the biggest international stages; guests at the Replay party were entertained by a unique artistic performance and spectacular break dance choreographies.Live Show with Lous and the Yakuza and exceptional DJ set with 2manydjs, an internationally renowned Belgian duo.
The collection – a total look for men consisting of 5 garments representing the perfect blend of authentic Replay style and the personality of the Brazilian champion – was revealed in a preview by Peek & Cloppenburg* (Düsseldorf), a German fashion group with 140 stores in Europe.