A new dimension in denim experience
Replay reinvents the future of Athleisure
#hyperskin #jeansyoucanworkoutin #replayjeans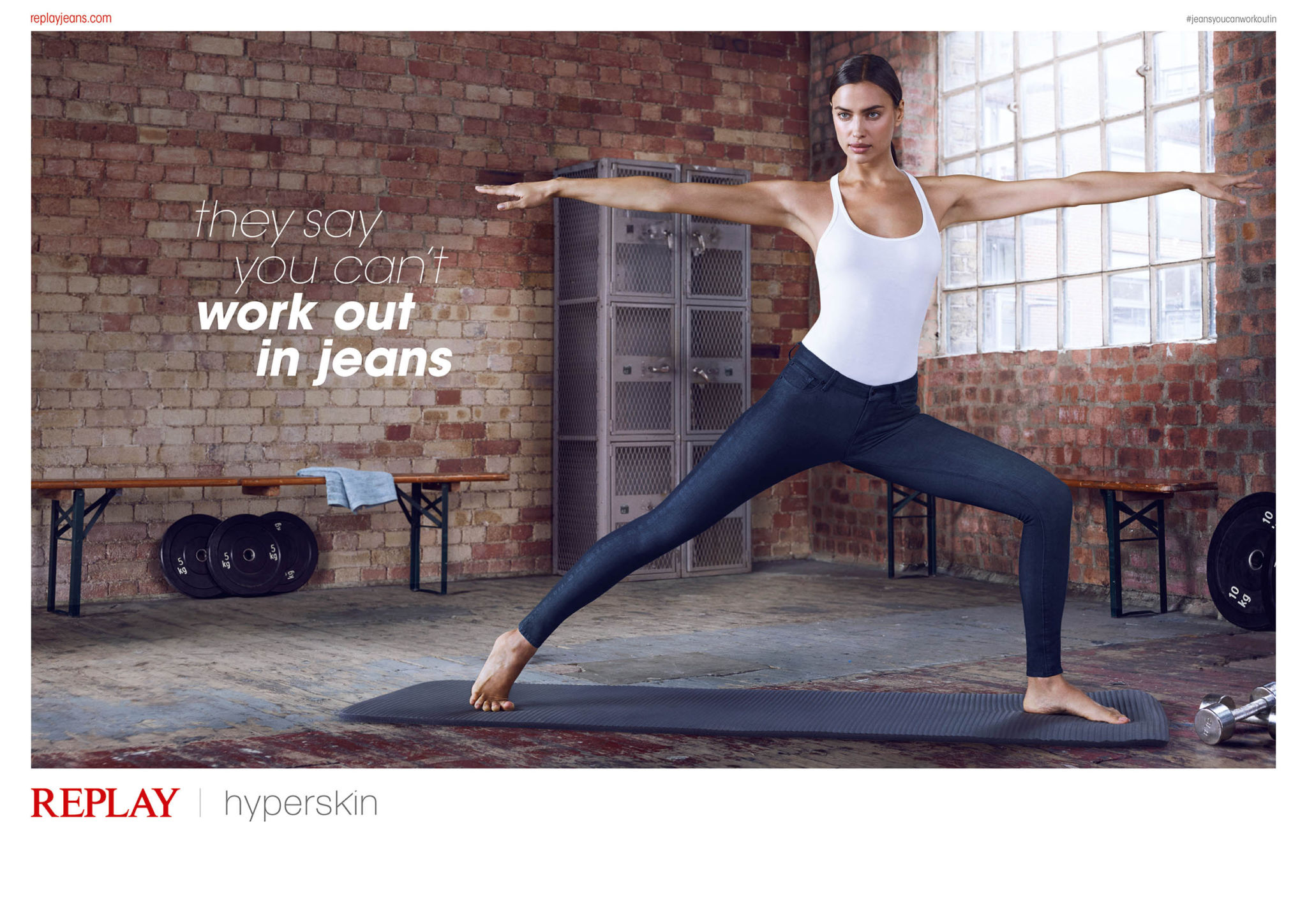 Wellness is not a trend; it's the perfect balance between body, soul and the environment: it's a philosophy and a lifestyle. Replay took this as an inspiration to merge it with its denim DNA and created Hyperskin: a revolutionary product able to combine performance, lightweight and 100% natural fibers.
Hyperskin is hyper elastic: being natural movement bidirectional, Replay has developed a bidirectional hyperstretch material ensuring 100% elasticity and shape recovery, redefining denim's performance benchmark.
Hyperskin is hyper light: natural motion sport are driven by lightness; despite the high performance of the fabric, Hyperskin also redefines the benchmark for lightweight with the final product weighting only 200 grams.
Hyperskin is hyper natural: its exceptionally elastic and lightweight fabric is made of 100% natural fibers and guarantees natural breathability.
It is available in two models for women: a super skinny five-pockets with an extremely adherent fit from the hip down and a snug push-up effect bottom and a jegging, yoga pant-style model.
The jeans come in four different washes: a Raw Grey shade washing which keeps an original raw fabric look, a Blue shade washing achieved with a light bleaching process to obtain an intense mid-blue shade and a super softener for an amazing feel, a Marble and Dark Black.

In this special project Replay joined forces with İSKO™, worldwide leader in the production of denim fabric. The goal was to develop a revolutionary product that would, once again, see Replay and İSKO™ as protagonists in the scenario of denim innovation.
Hyperskin will be in stores at the end of October. In addition to selling retail at stand-alone Replay stores, corners and in-store shops worldwide, the jeans will be available on the wholesale circuit and on the online shop.
At the heart of the launch is a high-energy, integrated, global campaign, created by 180 Amsterdam. Supermodel Irina Shayk stars in the campaign, which disproves the fundamental law of the universe: you can't workout in jeans. The amazing performance of Hyperskin denim is showcased by Shayk as she puts it through its paces with a supermodel workout routine and causes the heads of her fellow gym buddies to literally explode, all around her.
#hyperskin #jeansyoucanworkoutin #replayjeans #replay