OLYMPIACOS FC COOPERATION WITH REPLAY JEANS CONTINUES…
Wearing REPLAY casual outfit …  Olympiacos team is ready for the top!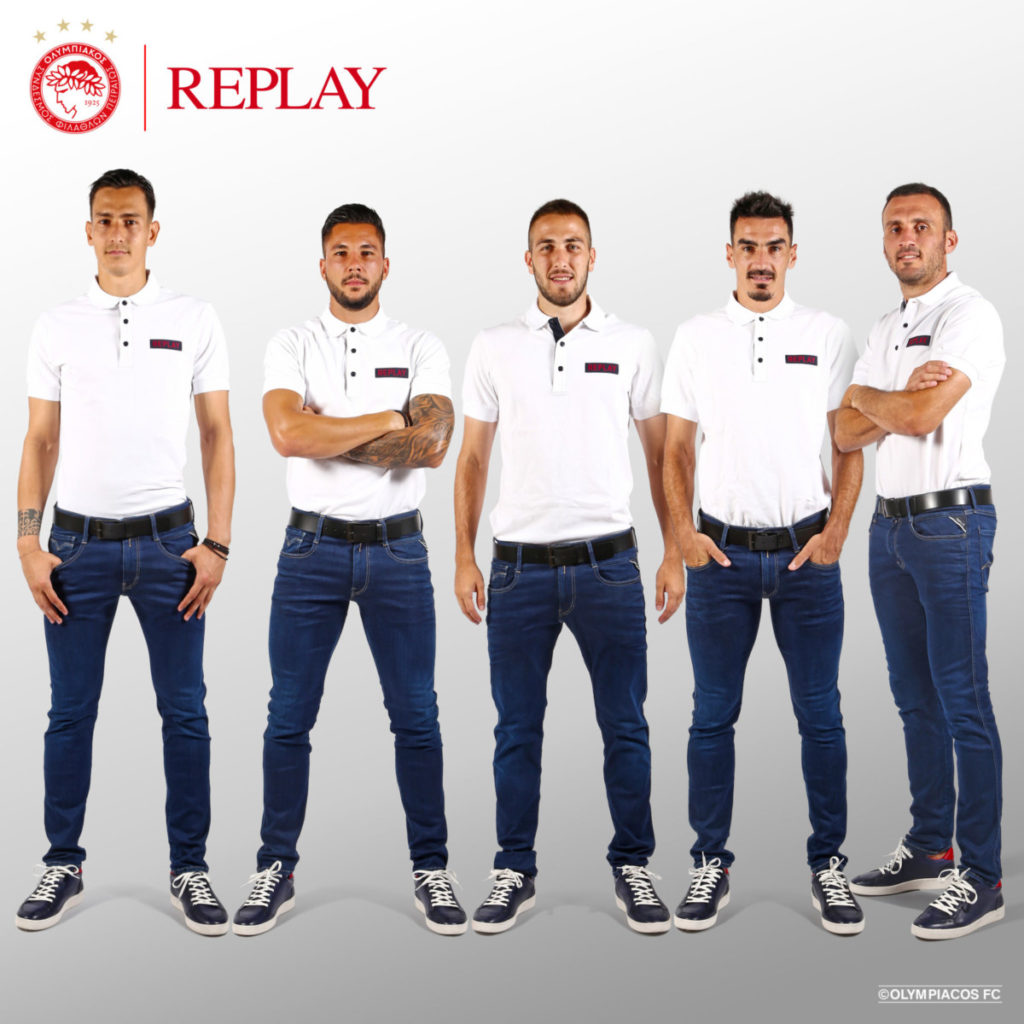 What connects REPLAY and Olympiakos FC for the third consecutive year? Of course, an excellent partnership that will continue with a renewed contract by 2020, according to which REPLAY will continue to be the official clothing  supplier of the team and the board.
Dynamic, comfortable and stylish the new Olympic casual attire, of course with REPLAY signature!
In each casual event and trip of the team, cross country fights for the Greek Championship, REPLAY will always dress the team up with a comfortable, white polo shirt, denim shirt, Replay Jean pants from the innovative Hyperflex collection – the material that has thrived millions fans all over the world with its durability and elasticity – belt and shoes with the special replay signature.
The "red" co-operation of REPLAY Olympiakos continues!