OLYMPIACOS FC – REPLAY 5 YEARS COOPERATION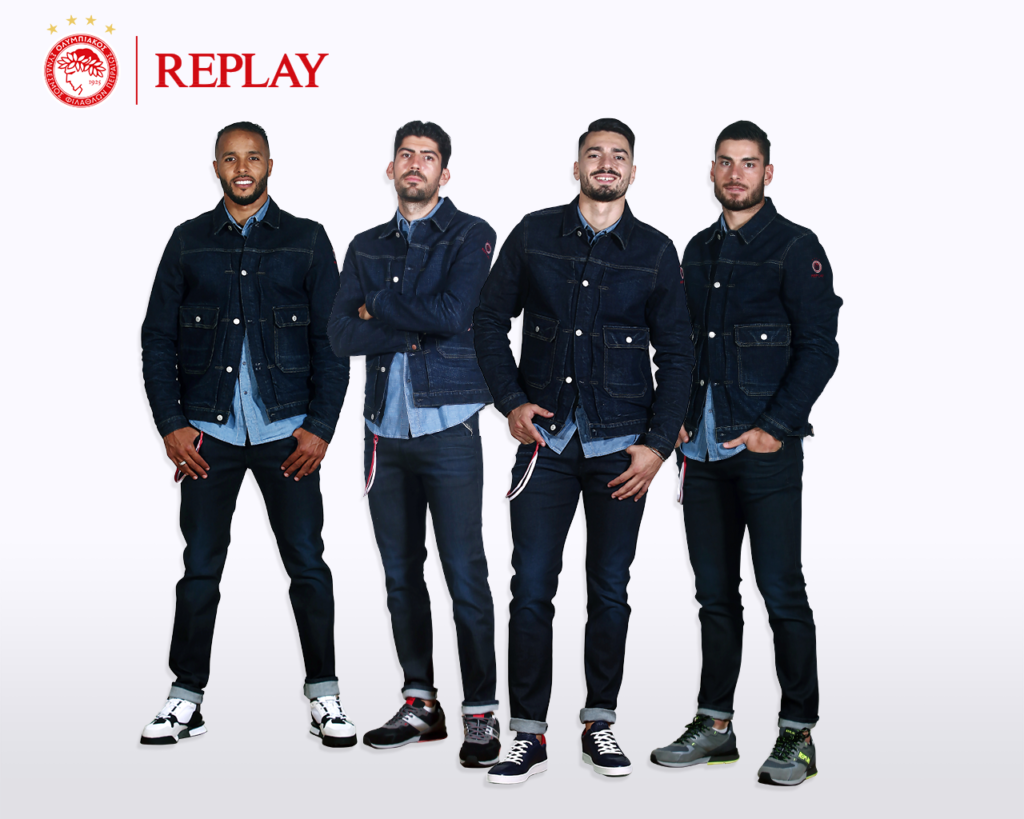 Olympiacos and Replay make the strongest team, with a long-term collaboration, according to which REPLAY is the Official Supplier of Casual Clothing of the team and its executives!
For another year Replay, faithful to the appointment and the high standards of this cooperation, handed over to the team members the casual clothing, which includes: Light blue polo shirt, with a stamped detail of the Olympicos FC logo on the back, the tema's motto "we keep on dreaming" on the sleeve and red details on the sleeves and the collar. Five-pocket denim pants, in dark blue shade, from the ecological series of Replay Hyperflex Bio, made of organic cotton and recycled polyester with environmentally friendly treatments, which has an ultimate comfortable fit, stamped the logo of the team inside and embroidered the name of the team at the height of the left pocket and also lanyard in the colors of the team. Denim shirt made of 100% cotton, which also has the embroidered logo of the team, sewn with red thread. The look completes the elegant, comfortable and impressive denim jacket, with pockets and inspired by the 1980s, in dark blue, with the team logo stamped on the sleeve.
This exclusive Replay for Olympiacos FC collection will accompany the players and the coaching team, in every casual appearance, offering comfort and style in travel, and every moment of the day!
Red makes the difference for another year!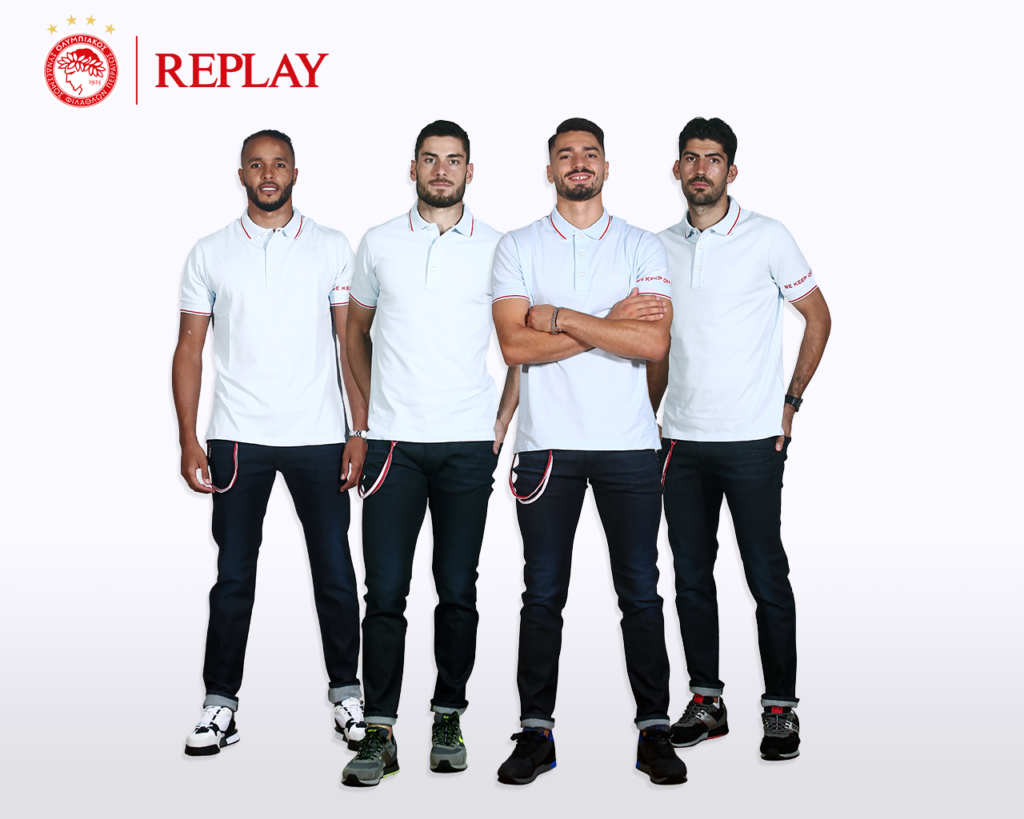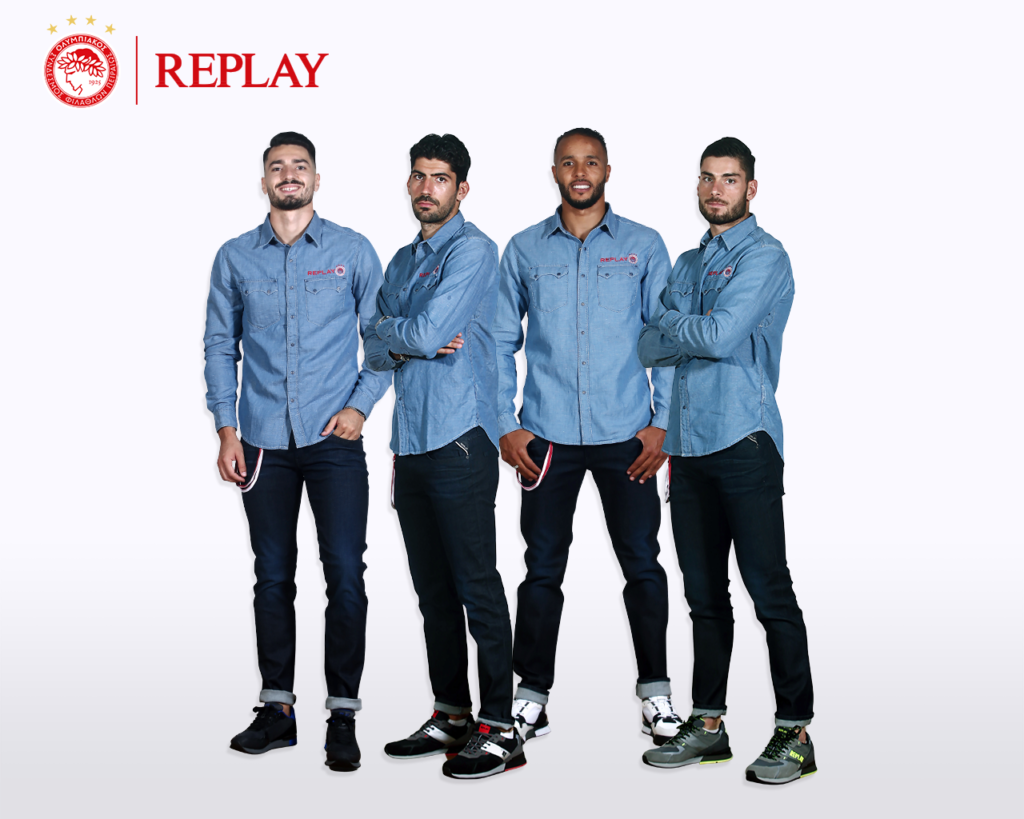 Youtube Video link:  https://www.youtube.com/watch?v=vdZByssqUBE