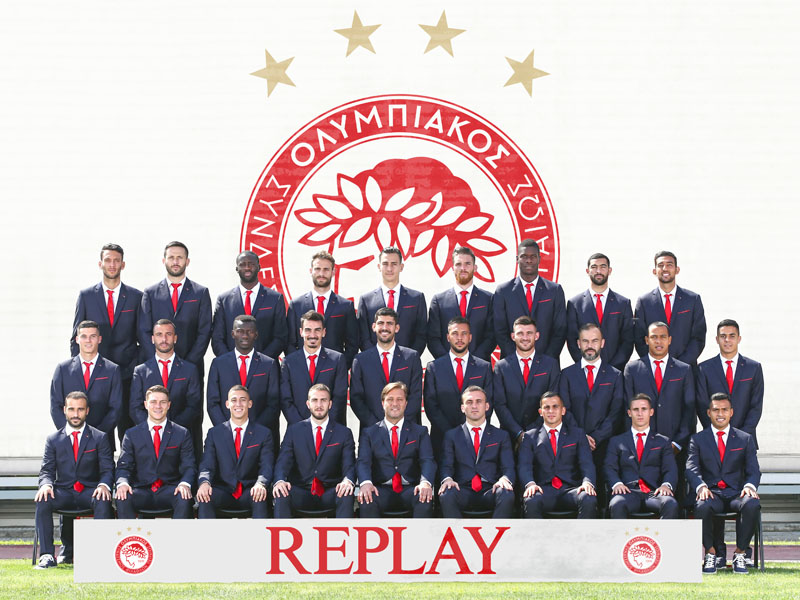 REPLAY SIGNS OLYMPIACOS FC FORMAL WEAR FOR THE THIRD CONTINUED YEAR!
With a renewed co-operation contract by 2020, REPLAY continues for the third year to be the official clothing supplier of the Olympiacos FC team and its boar.
REPLAY welcomed the players, both old and new, and handed over, for another year, the official formal outfit to the team at a special event held on Friday, September 14, at the Olympiakos Training Center in Renti, with all the players, coaching team and also the presence of representatives of OLYMPIACOS FC.
Each official appearance of team and team members, both inside and outside, for the entire 2018-19 sports season, will have the quality signature of REPLAY's "red" brand, with its distinctive red details that will make it stand out .
Exclusively sewn in Italy, formal clothing includes suits, shirts, ties, belts and shoes, with unique identity and unique REPLAY design. Blue navy costumes with red lining and red details give an official tone to the group's appearance. Accompanying details are the red tie and the characteristic R monogram on the lapel, while high quality leather shoes complete the set with the red Replay signature on the back.
Watch here the video of the team's players : https://www.youtube.com/watch?v=8B7YCHEoaCw